Hacked By Shade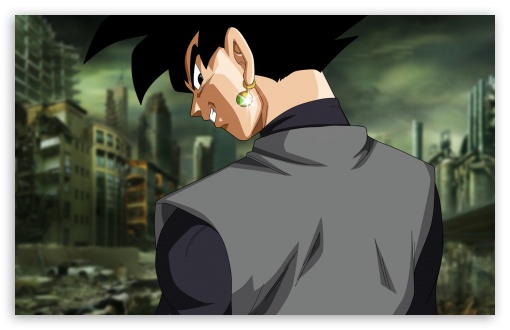 GreetZ : Prosox & Sxtz
Hacked By Shade <3
He poppa doctor, he proper knocked her up
dug in dem guts, muddy feet make trail right up
to the front door of his gold tower of power
where twice an hour vulgar spit makes GOP cower
he looks fucked and sour
with his little mouf kissin' them mamas
against they will
even got burned by the Dhali Llama
oh yes he will
pack dat overnight bag for the White House
and drop the spouse
gotta maintain clout
with other louts.
One of whom, got it wet
right where barry O sit
right where Marilyn took the tip
(JFK played just the tip?)
You sick again, you punch drunk swingin & missin
stay in the light
or you'll disappear into the system
like guns and cash and coke running through Mena
in Arkansas where Billy-Jeff claims to not have seen a
f@ckin' thing,
five steps up from any transaction,
but I got paper from the Criminals In Action (satisfaction)
I don't often critique, in writing, the concerts I attend, but I choose to offer you this:
Dixie Chicks & Elle King @Oracle Arena
Johnny Ca$h was  my gateway drug to country music.  Though I had family members and parental acquaintances who enjoyed "country western" music, it was all frilly leather and silly hats to me.  It seemed like a music for folks who wanted to live in isolated towns with a homogenous crew of likeminded sheep.  I knew names like Dolly Parton, Willie Nelson, and Johnny Cash from their pop-lore-crossover appeal, or what have you, but couldn't fathom their influence on who I was listening to.  It was all the same to me.  Much the way aggressive, volatile speed-metal is to my girl's ears.  I even went to Dallas to visit my aunt, uncle, and cousin, saw the stock yards at Fort Worth, took some funny pics, ate some good BBQ, and gained a real appreciation for some elements of the American west.  Still didn't give a hoot about Randy Travis, Reba, Lefty, Bonnie, Buck Owens, Lucinda Williams, Dwight Yoakam, Conway Twitty, Patsy Cline, George Jones, Waylon Jennings, Alison Krauss, Shelby Lynne, Uncle Tupelo, Hank Williams, Bocephus, or Hank 3.  And certainly no daggone Dixie Chicks.
And then I joined the Marines.
From the very day they told me I was reporting to 1st Marine Division, I had been flirting with country music.  In a taxi one hot day in 1998 or 9, on an American road near a military base, Faith Hill's "This Kiss" came on the radio.  I noted the song, and the FM radio station in my head.  Later that night I placed my foam covered Sony walkman headphones over my ears, and tuned to (whatever the heck initials it was ) FM, and in about 20 minutes 'that song' came on again.
I asked Markus McClure of Paducah, KY who it was.  He answered right quick.  That was my first shot fired toward two (new to me) kinds of music: country and western.
A few weeks later I heard Social D's cover of "Ring Of Fire", and it was over for me.  No big hats or boots, no line dancing or dude-ranch trips (I was a 19 year old Marine, my life was a doggone dude ranch), and no belt-buckles were purchased in the making of my relationship with roots music, but I did begin to listen to some of my favortie bands and hear new 'music' coming from songs I had heard a hundred times.
.  Namely: Metallica, Black Sabbath, Pantera, and Misfits.
About 9 months later I ordered some Dixie Chicks CDs through Columbia House.
Over and over I listened to Jimi Hendrix's "Blues" album, Black Sabbath, Metallica's "ReLoad", and Social Distortion, informing my intuition of the blues scales which became metal riffs, the boom-chicka-boom railroad rhythm of Social D, the pure blues and jazz of Black Sabbath, and deconstructed ALL of Pantera's music to find the Van Halen, ZZ Top, and Sabbath influence.  Not quite aware that FM radio 'country' was simply pop music for a different part of the USA, I still enjoyed the Chicks.  Later, a CD would arrive in the mail, and relegate The Cure, Rage, 311, and Metallica to the dust bin.
From here, it was full steam ahead.  Country, bluegrass, and blues-anything goes.  I will try it all.  Heck, the spectrum of American roots music I operate in stretches from jug bands to beat-boxing.  From Beyonce to Buck Owens.
And, as I live and breathe, this just happened.  I took a drive up to the Mission, to visit the dispensary, and on the ride home, this song came on the Sirius XM Bluegrass channel:
So, on this Saturday, where Oklahoma just beat Texas in a down-to-the-last play, rugged, Red River rivalry match of college football, and I'm still reeling from last night's Dixie Chicks concert that is the subject of this post and which I have not even begun to narrate, I get a lil' nostalgia and, also, some mystery.  Taking a break from authoring this post.  I'll be back when I'm ready to use fewer words. . .
(Monday AM October 10th)
I have returned.  Pardon me for the two day refrain.
Soon, country music was not only something I appreciated but something that I would spend money on.  For a year and a few months, in 2006 and 2007 I was purchasing pirated music from a Russian site.  At first I thought I was purchasing real music, and they were playable files, but it was totally wrong and I bailed on it.  Around this time, my fascination with Social D, Johnny Cash, and Dixie Chicks was peaking, and all of the music I purchased from Mother Russia sounded like metal, or metal, and then more metal.  So: I invested in Hank Williams 3.
This young man was introduced to me in 2001 by a fellow Marine, a young hopeless romantic from Elizabeth, New Jersey.  I traveled that road quick.  Hank 3 is country music's true young outlaw.  He only started recording music to pay child support.  If that isn't the most cowpunk sh*t you have ever heard,, well then you ain't no cowpunk.  Hank 3 has played in five bands, battled his record label Curb Records for 10 years, and when he left them, started his own.  He lives in a shack on a muddy dirt road in Tennessee, on his father's property.  He his, by my measure, the last outlaw.  If you know who Kid Rock and Shooter Jennings are but have never heard of Hank Williams 3, Google a picture of him and then pick a song, and listen to it.  You will be affected.
I went from Hank 3 all the way up the chain to Hank Williams, and then a few years later, to the middle of the trinity with Hank Williams Jr., or Bocephus as his pop called him.
From Hank to Lefty to Buck.  From Buck to Garth to Reba back to Shelby Lynne and Lucinda.  From Johnny Cash to Waylon Jennings, to Willie, to Merle.  From Merle, back to Jerry Garcia and Bob Weir, on to Steve Earle, Larry McMurtry, Lucinda Williams, and on and on.  I love it so.
American Roots Music: from the illiterate scum of the mountains in the 18th century, all the way to Donald Glover's alter ego Childish Gambino.  From Appalachia to the Bronx and back down to Atlanta, Motown, Philly, and Nashville.  A young kid with any skin color and any set of problems writing poems and turning them into verse is on the same vector as John R. Cash was back yonder.
Please allow to to toot my own horn, spiritually: I have never had a tough time reconciling that many folks who are also fans the artists I have named, may be light years away from what I consider to be 'enlightened humanity' on the spiritual scale.  And I am NOT intimating that confederate flags at country & western music shows is the only contrast between my beliefs and my love of art.  I am also referring to some of the visceral, vulgar music I listen to that can be either metal or rap.  Lots of guys and dolls I know who listen to the same aggressive music I do (heavy or street) are quite crude human specimens.  Because I have long hair, smoke cannabis, drive a bright red pick-up truck, wear boots and an Oklahoma University ball cap most of the time, I may look like a sh*t kickin', whip crackin' Nazi to someone buying beer at the same spot as me.  But know ye this: even the sh*t kicking, whip cracking, Nazi youth doesn't like me, for if you ask me anything, or even just get too close, I smell and sound like a pot smoking, pinko, minority loving, maggot infested member of the "Blame America First" party.  Which I totally f@cking am.
But I love them country sounds. . .
Now, the concert review.
Friday 7 October, Jacqueline worked from home all day and we bought tickets on Stub hub.  Two great seats in a row of 20, where there were only three couples.  Not crowded in our section but a well sold show, I would say.  We arrived as they began to play their third song of the night, Truth No. 2, which I had told Jacquie it was a song I really really really wanted to hear.  So, we got to the arena at 855PM and we were two songs late.  Very nice of them to start a show before 9PM, and I mean that.  Next time I will be there for gosh darn soundcheck at 430PM!
This is what we missed: The three women, Martie, Emily, and Natalie, come onstage to a piped-in version of Prince's Let's Go Crazy, and then rip into two great tunes at speed.  When we got there, Truth No.2 had begun.  We grabbed two Bud Light drafts and were relieved of $30 in the process (14 x 2 + 2.00 tip), hit our seats quickly and right away we were both captivated.
I am not a combat veteran, but I did enlist in the Marines in April 1997.  In 2003 I believed American armed forces were on their way to a justified occupation of Iraq.  I disagreed with Natalie Maine's comments to her British audience, regarding how they felt about GW Bush. I never wrote them hate mail or threw away their music, but I did chose vulgar words for them, when I spoke of them, and wandered far from their music until 2009.
To sit there and watch Natalie Maines was a treat, and a personal homecoming (of the emotional/spiritual sort).  I can not tell you why, but her voice, and the way she displays her influences both consciously and unconsciously, drive me wild.  Her elfin face and sh*t eatin' grin communicates things to me from a still shot, like a wink from a partner-in-crime or a little sister who is keeping secrets and having fun with it.  I did not know until recently, which is long after I bought all their music, but Natalie didn't grow up a country music starlet in training.  I read somewhere she liked Stevie Nicks and Prince to the extreme, back in the teenie boppin' days.  What a strange, delicious brew these Chicks are.  I mean., they play great songs at full speed with a little spunky monkey up front.  She just looks and sounds like trouble.  Also, I am not here to diminish Emily or Martie at all.  Them's a couple o' courtyard hounds if I ever did see a thing at all!  The precision and speed they are capable of is at 100% slaughterer status.  These are two absolute Lioness musicians who leveled Oracle Arena.  I mean, slaughterer status: they play as fast as Slayer if they want to.
There was a massive screen behind the stage, twice the size of a movie screen, and it was flanked by two smaller screens.  During the show, landscape aerial footage ran over the screen: waterfalls, amber waves of grain, that sorta sh*t.  On the more upbeat tunes, the screens featured expertly shot and directed frames of all three Chicks, mostly in black and white, so that on the screens you were watching a really cool concert film of the concert you were attending.  After about 9 songs, the house went dark and they changed the stage over.  Also-a wardrobe change for the Chicks.  They went from Black and White to White and Black.  While the stage changed from massive screen with elevated drum and keyboard platforms into a row of chairs and all sorts of string instruments (banjo, mandolin, fiddle, guitars), the big screen played a video that was clearly produced to serve as the intermission.
The video was a street race, with all three Chicks adorned to look like Imperator Furiosa (Charlize Theron), but the car racing scene looks like Robert Rodriguez' Sin City films and the song that played was a cover of Motorhead's Ace Of Spades, at full speed, but with banjo and acoustic guitar.  I was the only person in the arena jumping up and own screaming that "If you like to gamble, I tell you I'm your man, You win some, lose some, it's all the same to me,".
The acoustic set was no disappointment.  It was simply put, one of the top 3 most professional concerts I have ever seen.  It was my first time seeing the Chicks, and I was happy to have experienced all of it with Jacquie.  She, as a high-level operator within a huge company has dealt with things in her life and career that, well, are stressful.  It was grand to see her enjoy a form of art that is(not exclusively) of women, and about women, but certainly not for one set of reproductive organs alone.  Their music and their performance, their dedication, their resilience, their innovation, appreciation  for their own roots, and relevance to my personal journey as an American undergoing a true motivational crisis were elements of life and art and exactly what I wanted to see.
Other fun notes: We took public transportation to Oakland (she was scared), I brought a lighter with me to hold up at the end of the show, tickets were $57 each at 2PM that day on StubHub, they stopped serving alcohol at 11PM, a young guy having a lot of fun danced in a 360 circle around me while I waited in line for beers, no one in California gives a sh*t about swift retail service, the opening act Elle King came out and sang Landslide with the Chicks.
Also, when they played Ready To Run, the screen played a video that had Monty Python animation of every freak who had declared a run for the office of the POTUS.  In the video, the potential nominees, from Cruz to Kasich, boxed and wrestled while wearing star spangled boxing gloves.  At the end, they blasted huge cannon shots of Red, White & Blue confetti.  Some people in the audience were scratching their heads.
A full-on show with great seats, a belly full of medical THC, six beers cost us $90, and as I held up my lighter for the encore, amongst all the other illuminated cell phones, someone noticed me.  Exactly what I wanted to happen, happened.  Someone came down to my aisle and asked me, in these exact words, with a joint in her hand "Hey brother, how 'bout that light?"
Thank you for your time.
Setlist:
The Long Way Around
Lubbock or Leave It
Truth #2
(Patty Griffin cover)
Easy Silence
Some Days You Gotta Dance
Long Time Gone
Nothing Compares 2 U
(Prince cover)
Top of the World
(Patty Griffin cover)
Goodbye Earl
(followed by set and costume change)
Travelin' Soldier
(Bruce Robison cover)
Don't Let Me Die in Florida
(Patty Griffin cover)
Daddy Lessons
(Beyoncé cover)
White Trash Wedding
(followed by band introductions)
Bluegrass Instrumental
(concurrent with set change)
Ready to Run
Mississippi
(Bob Dylan cover)
Landslide
(Fleetwood Mac cover) (with Elle King)
Cowboy Take Me Away
Wide Open Spaces
Sin Wagon
Encore:
Not Ready to Make Nice
Better Way
(Ben Harper cover)